Don't be alone during substance or drug abuse treatment.
Recovery from substance or drug abuse is hard at any age. And, recovery from substance abuse is very hard for young people. For this reason, with the Substance Abuse and Mental Health Services Administration, we built Recovery Opens Doors which is an easy-to-use website and app.
Whether you're on-campus or in the community, Recovery Open Doors is here to help. Recovery Open Doors can help you talk to friends, other students, individuals and groups about prevention and treatment. Also, it will offer referrals for mental and substance use disorders. Hopefully, it will also inspire others to seek substance abuse treatment.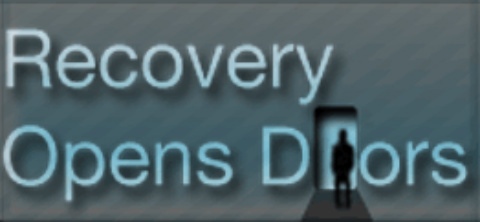 also known as "Recovery Pad":
explains why prevention is so important
gives facts and statistics about medicine abuse
defines what recovery really means
helps address "why recovery – why now"?
shows what recovery on and off campus looks like
provides tips on advocating for change
makes it easier for young people to tell their stories
provides materials for activities
identifies tips to spread the word about the power of recovery
lists a quick guide to treatment options
has resources that can keep you on-target and educate others
provides real-life stories of hope

Since recovery from substance or drug abuse is very hard for young people, this site supports young adults in recovery. Hopefully, it will also help them "own" and share their story of recovery. Yet, healthcare providers, educators, counselors, and others will also find the materials useful.
Need more information?
Also, be sure to visit the resources for community action directory. Here you will find more information about substance abuse treatment and recovery. Many communities know that health care providers, educators, law enforcement, and community members must join forces to combat drug abuse. Working together can be powerful. This directory offers "at-your-fingertips" convenience to resources to make this possible. It has website links, brochures, webinars, videos, and tool kits­ for four separate categories: Awareness, Prevention, Treatment, and Recovery. Whether you need information for yourself, your family, or your community, you'll find it all here.