2020: MEDICATION ADHERENCE – On track with your meds and your health.

Medication adherence is a vital part of maintaining your health. This year, the Talk About Your Medicines Month theme is Medication Adherence – On track with your meds and your health. Our goal is to empower patients to maximize the benefits while minimizing the risks of the medications they are taking, and provide the tools they need to talk about their medicines.
Together, let's take action to address medication adherence, its barriers, and tools for helping people have a successful outcome for taking their prescriptions.
Read on to learn more about: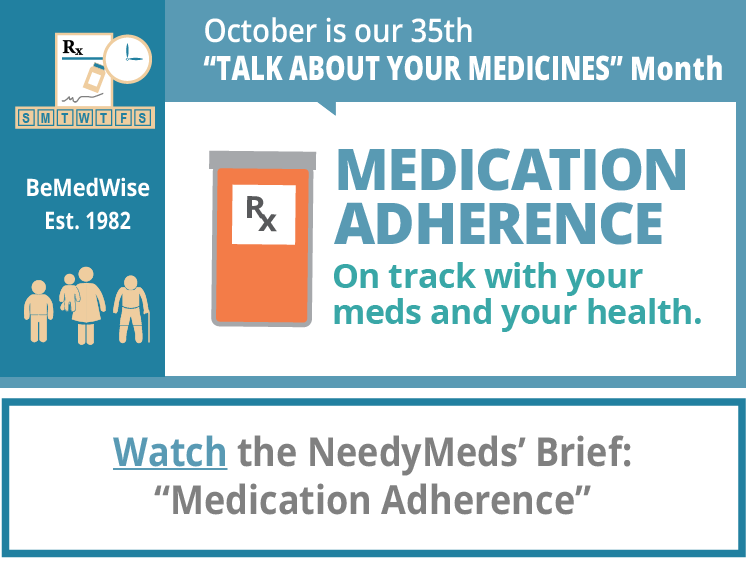 What medication adherence is and how it is measured.
Key facts to help you understand the impact medication adherence has.
The roles patients, caregivers and healthcare professionals play in encouraging and managing medication regimens and the risks of not taking your medicines.
Identifying and overcoming barriers to medication adherence.
The role of technology and the resources to help you adhere to your medications.
Tips for talking about your medicines with your doctor, pharmacist, children, and loved ones.
Tips for Safe storage and disposal of your medicines.
Toolkits and how to observe TAYMM.