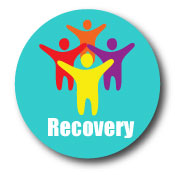 According to the National Institute on Drug Abuse: "People do recover from drug abuse and addiction. Full recovery is a challenge, but it is possible." The challenge takes time, strength, and support.
Whether you need information for yourself, for a family member or friend, or for a community in need, the resources here from trusted sources will help you begin the journey to recovery.
A New PATH: Parents for Addiction Treatment and Healing
Organization's web site presents videos and offers materials focused on support, access to care, and recovery.
Moms United to End the War on Drugs, a campaign of A New PATH, advocates for therapeutic drug policies that reduce the harms of drugs and current drug laws; recovery and support information provided.
Association of Recovery Schools
educational settings for students in recovery.
Broken No More Substance Abuse Grief Recovery
Web site offers resources about addiction, recovery, fighting the stigma of addiction, and advocacy for families and friends of people with substance use disorders.
Faces & Voices of Recovery
Narcotics Anonymous (NA) World Services
An introduction to the NA fellowship and its guiding philosophy to help individuals stop using drugs and recover by focusing on the disease of addiction and not on any particular drug.
Offers recovery literature and resources for individuals and communities interested in starting NA meetings.
NA's book explaining the support group's three-part message for addiction treatment and recovery is available in hard copy or as an e-book.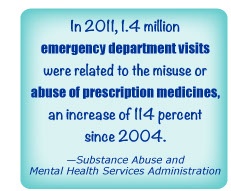 Nar-Anon Family Groups
Offers information about family support for those affected by someone else's addiction, including what to expect at meetings.
National Council on Alcoholism and Drug Dependence, Inc. (NCADD)
Explains the intervention process and why it's important to treatment and recovery.
National Council on Patient Information and Education
Multimedia offering dedicated to addiction recovery resources and information for young people; videos, support materials, and personal insights are presented in a creative venue; produced with support from the Substance Abuse and Mental Health Services Administration.
National Institute on Drug Abuse
Fact sheet presents overview of different dimensions of addiction, including relapse.
Fact sheet presents suggestions about adults in teens lives who can provide support.
Online guide addresses takes an evidence-based approach to addiction science; FAQs address treatment, recovery and other related issues.
Office of National Drug Control Policy
Learn about treatment and recovery-related issues here.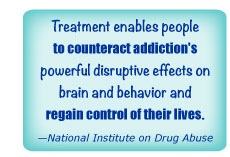 Partnership for Drug-Free Kids
Fact sheet explains the recovery process.
Explains the recovery process for families struggling with addiction in a family member.
Fact sheet presents suggestions about the adults in teens' lives who can provide support.
Recovery.org
Substance Abuse and Mental Health Services Administration (SAMHSA)
National Recovery Month—An annual event and corresponding web site, recoverymonth.gov, presented by SAMHSA helps raise awareness about mental and substance abuse disorders.
Young People in Recovery
Chapters support young people in or seeking recovery by empowering them to obtain stable employment, secure suitable housing, and explore continuing education.
______________
See the Directory to find out more about the organizations and web sites committed to educating the public about prescription drug abuse.